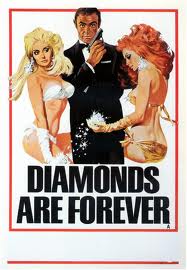 The shed began to shake and rattle amid a bright flash of light and they were off again in time, with Doc's shed full. "Doc, that was a great move. How did you manage to produce the poker of Kings?" asked Hig.
"I saw Le Chiffre take the King of Spades from the deck earlier in the game and slip it into his jacket pocket. Alistair went over beside his bodyguards,  Le Chiffre insisted we all stayed close.  Al my man slipped his hand into Le Chiffre's pocket and retrieved the card.  He then passed it to me when you came along and introduced your two lovely ladies here, Miss Mary Goodnight and Miss Pussy Galore," explained Doc.  "I can see you are a bit nervous ladies but don't worry this traveling shed will have us home in no time. Hey Al, should we not of landed somewhere by now?" asked Doc.
"I found a button on the side of the Higulator and pressed it.  It has now paused the time machine in a no time zone," said Alistair.
"Good thinking Al.  It will give us time to sort out where we are going to drop off  these guys".
"Well I hope we get out of here soon" said Hig. "It's a bit cramped with six of us in here"
"Doc, if you don't mind I would like to be dropped off back in my own time zone," said James Bond.
"James my man that can be arranged, replied Doc. Hig, I suppose you would like to get back to London to your showband," said Doc.
"Doc you got the cash dude and I got the big attitude so let's try Vegas and give that a whirl. I can show these two ladies a good time with some rockin' and some wine," replied Hig.
"Elvis Presley was playing in Las Vegas in the 1970's Hig. Good choice," said Doc.  So let's try and blow all this money and have the craic.  Alistair set the Higulator for Las Vegas 1970 and release that pause button."
"You better do it quickly," said Hig.  "I think Bond, has just let a Jam Tart."
"Sorry about that ladies," said James.
"It okay. You're the famous James Bond.  The Hig lets them off all the time, replied Pussy Galore
"We're on our way Doc," said Alistair as he released the pause button.
To be continued…………